Welcome, Reader!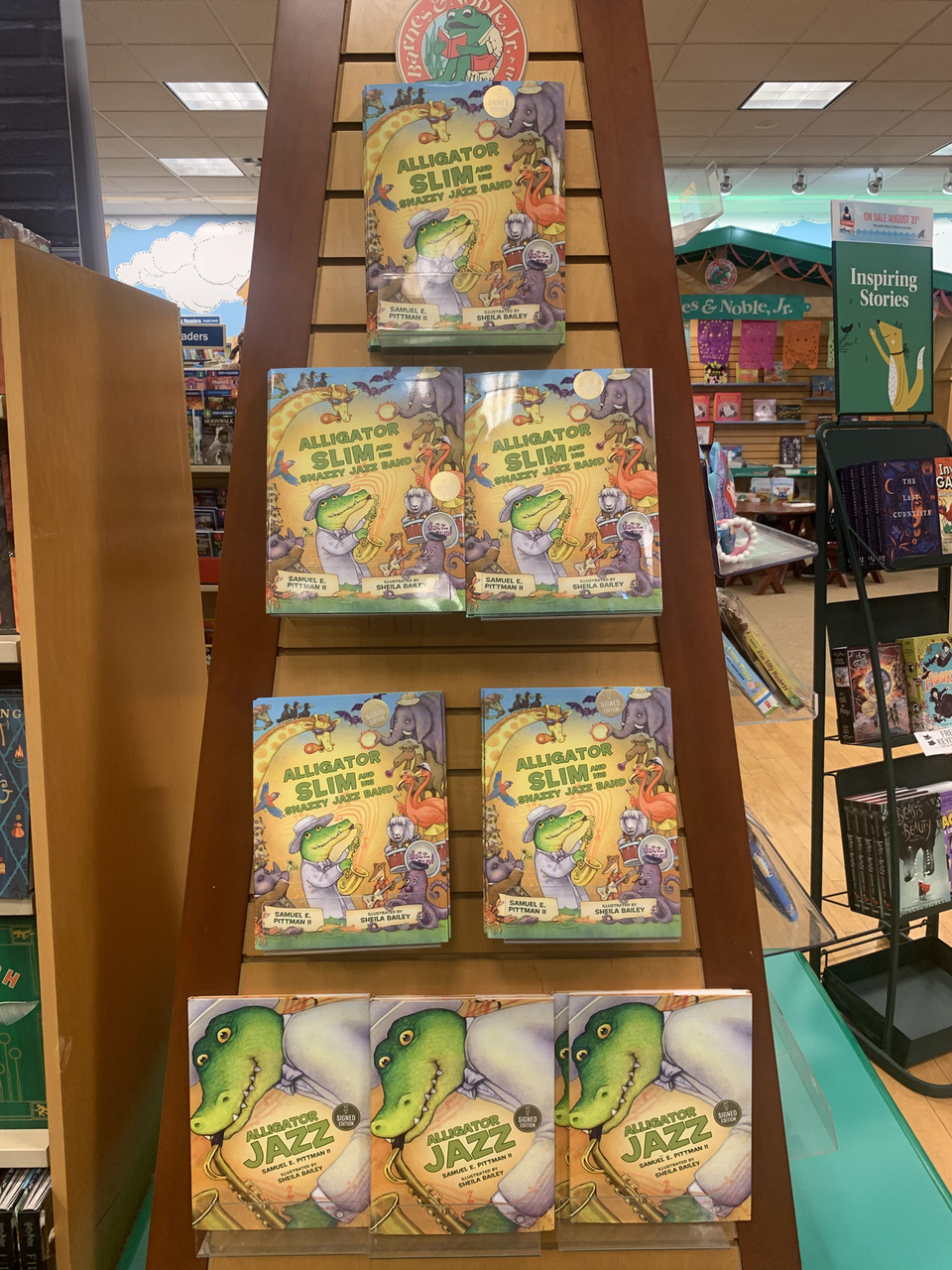 Thank you for visiting my site!
If you'd like to learn more about me, check out the About page.
To learn more about my books, Alligator Jazz and Alligator Slim and His Snazzy Jazz Band, check out my Books page!
To find out when and where I'll be making public appearances, check out the Upcoming Events page.
Interested in inviting me to your school or organization? Check out my Author Visits page!
I love good books! Check out my Pittman Picks page for recommendations. Each month I'll have at least one new pick, so check back regularly!
And if you'd like to contact me, feel free to use the form on the Contact page. You can also email me at sam@samuelepittmanii.com.
Thanks again for visiting, and have a great day!